We create a user-friendly platform
to bring people together.
Our team consists of more than 10 professionals with great experience in application development. All of our employees work for results and are obsessed with creating an innovative platform "Uny" that will help millions of people quickly and easily find useful acquaintances.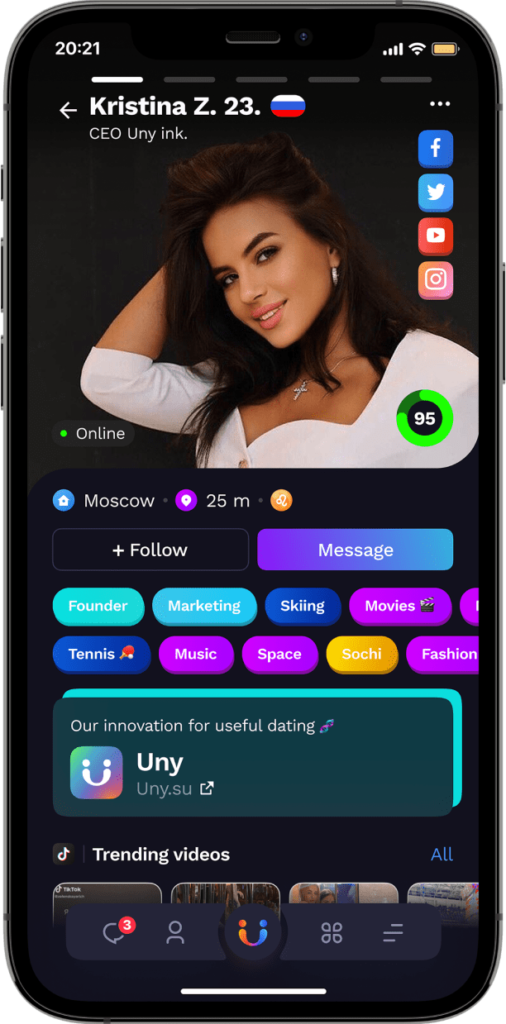 Contacts
From Monday till Friday 09:00am - 06:00pm
Address
Federation Tower West, 12,
Presnenskaya emb.
Our social: