Advantages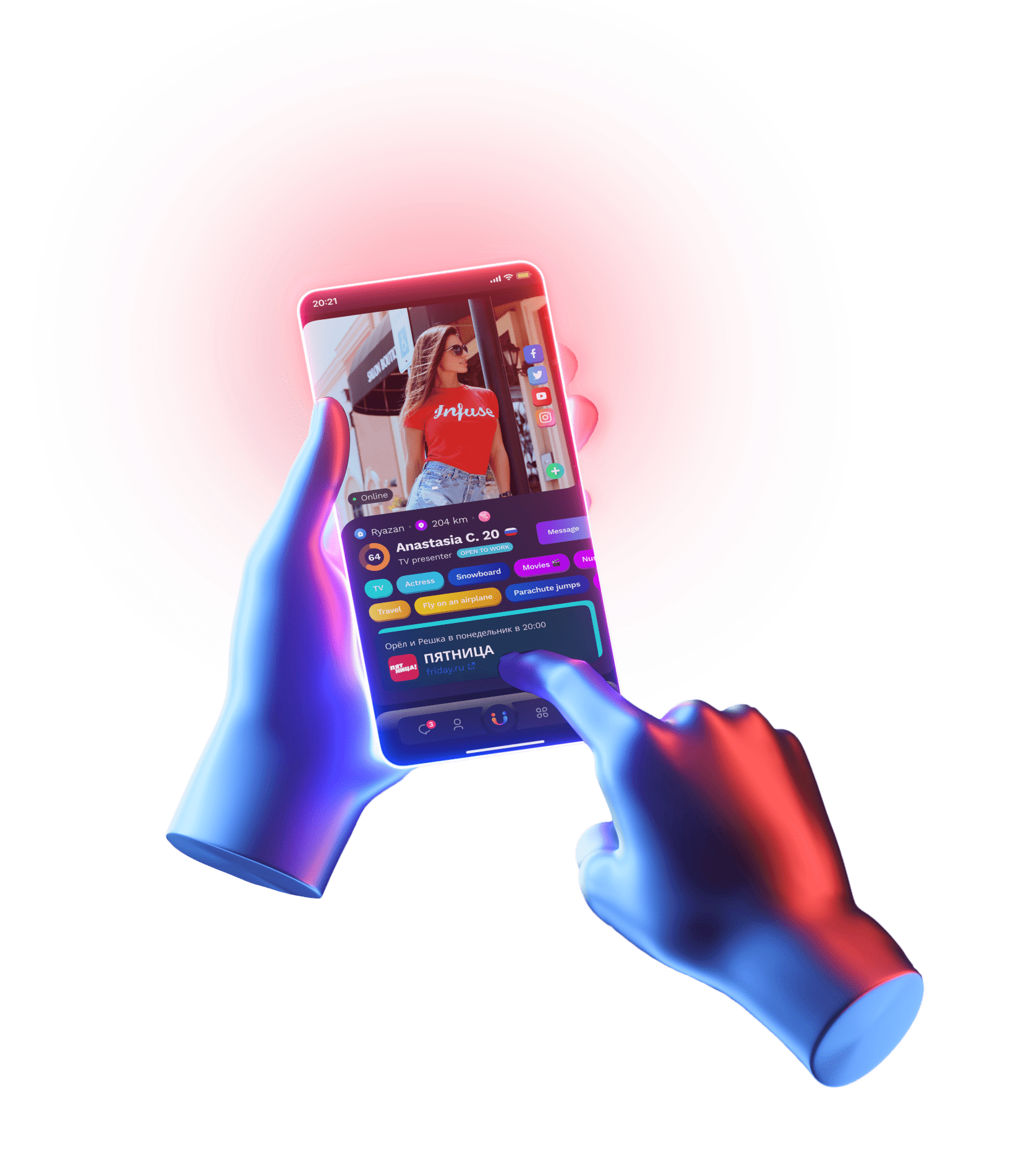 For dating
We have created a unique and innovative technology:
The AI will find the perfect partner for you, based
on your interests.
A simple system for setting your preferences.
The most accurate indicator of compatibility with a partner.
Uny will reduce the time of searching for a partner to a minimum.
For business
Uny is a convenient and free tool with no counterparts on the market.
Sell products or services by setting up your own clubs.
Starting targeting advertising in three simple steps.
Quick and relevant search for employees.
Add new products and services directly from your phone.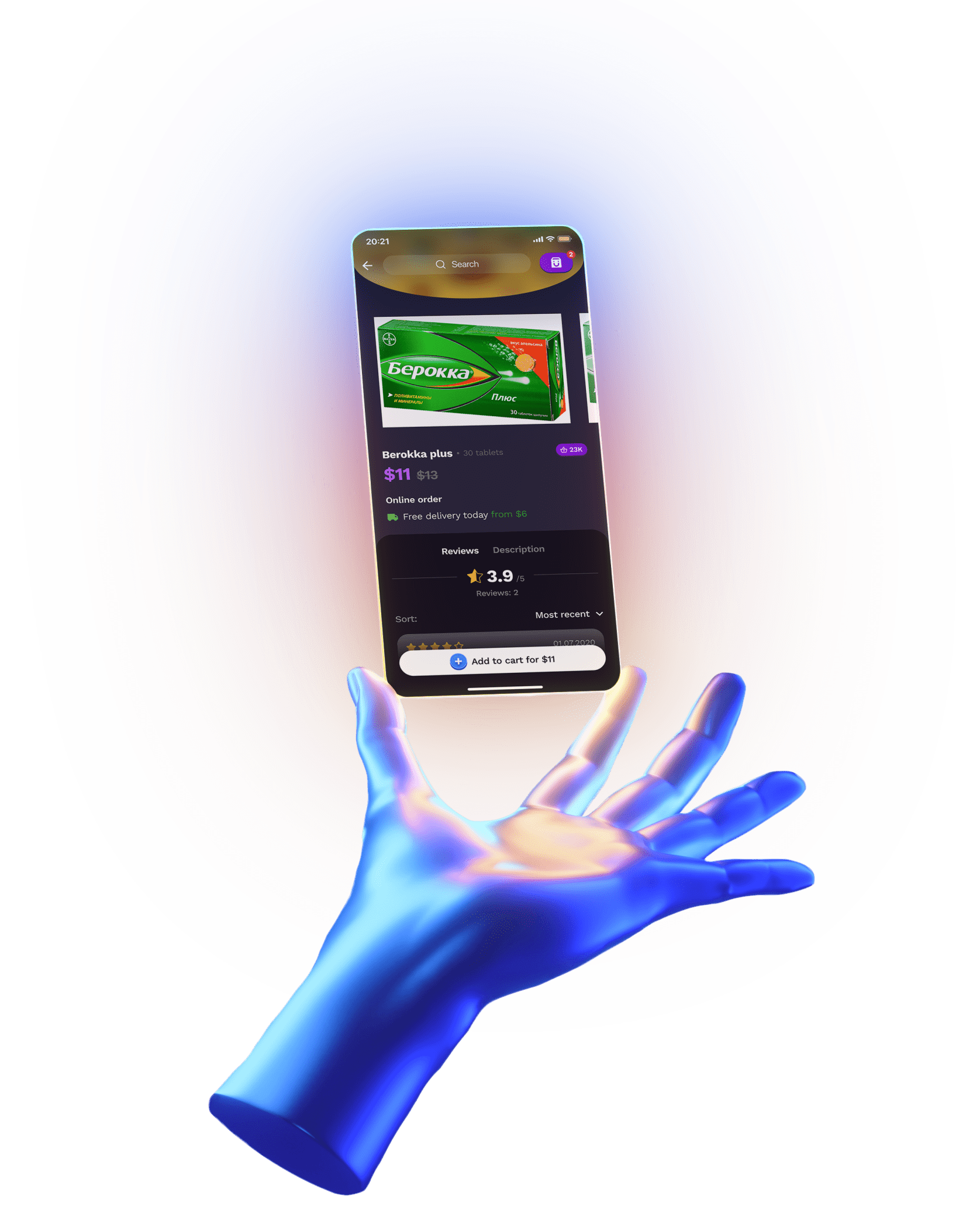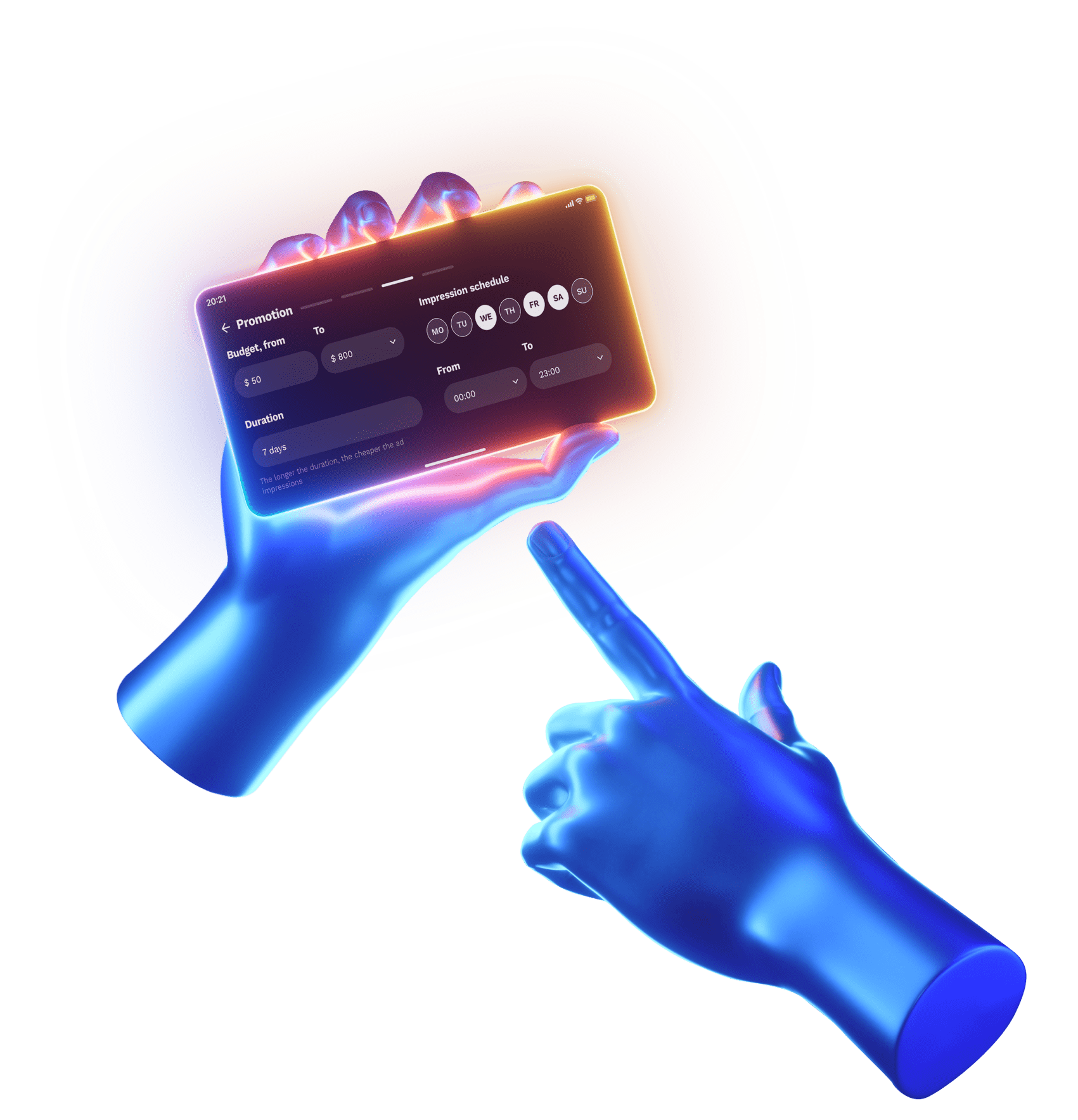 For work
We offer you only the most actual vacancies which will meet your interests.
Make a job search status in one-click.
Look for teamwork and look for a boss who matches your values.
Use an accurate measure of job compatibility.
For freelance
Uny makes it possible to find an employer or realizer in short terms.
No hidden payments or fees.
Search for realizers by interests and skills.
A wide variety of project work.